A few weeks ago, while looking through photographs of fried chicken, I came across an article about how easy it is to make money on Twitter just by being a Financial Dominatrix. Determined to get back to looking at photographs of fried chicken, I didn't give the article much thought, instead skimming through it only to focus on the parts about how you basically just start a Twitter account and apparently some people genuinely just love sending you money. I decided to give it a try because I would be an idiot not to.
The first step was to open a new Twitter account, but the Twitter account would have to be linked to a new email account, and that's when I first considered giving up entirely, because there is nothing more boring than trying to come up with a catchy email address. However, I persevered, and came up with a Twitter handle and email address that was a combination of a name I always considered slutty, and, because I'm a sixteen year old boy, the number 69. My profile picture was a stock image of a mannequin with a wig on, which in retrospect would be a bit alarming even to the average sexual deviant.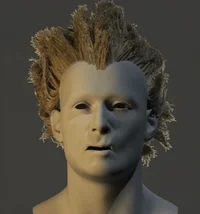 I linked my Paypal details to my bio description and perused the profiles of other Financial Dominatrices to figure out the kind of Tweets I would need to put out. I noticed that the trend was to continuously Tweet things like "Pay me, f*ck face" and "Shut up and let me drain your wallet, you pathetic loser", both of which seemed very aggressive, and yet, seemingly worked, as these dominatrices frequently posted screenshots of money appearing in their Paypal accounts. I wrote and rewrote several Tweets, but nothing seemed mean enough, and I finally settled on "Who wants to give me money?" focusing instead on promoting free-will. I got a couple of likes but my Paypal balance remained nil.
In a bid to not look like a spambot or complete psychopath, I followed a few of the more seasoned dominatrices, and throughout the day, it became clear to me that the money wasn't earned entirely without effort. It appears one must tease one's 'paypigs' (the men who pay) with pics of one's genitals, and that material was widely available for all public viewing. I wasn't expecting to see quite so much of it, but I stayed strong, despite clearly being buried in a sea of women who were willing to do a million percent more than I was. Another thing that should've been more obvious to me but wasn't, was the actual 'dominating' aspect of the whole thing. As it turns out, the men waiting to pay you are also expecting to be humiliated in various..let's call it ...vivid...ways. Some were even asking, in their Twitter profiles, to be blackmailed.
Then, I received a m
essag
e. Someone was asking me if I would do a Skype session where, in exchange for
€400 I would be watching them touch their own feet. Well, no harm in that, I thought. You miss 100% of the shots you don't take. Life is a highway. Grab the bull by the horns. Other things I'm sure Wayne Gretzky said. Was it Wayne Gretzky or Bryan Adams? They do look alike, in fairness.
I agreed, and then immediately remembered that my Skype was out of date, and that I shouldn't be using my own account for that either. HOW MANY ACCOUNTS AM I GONNA NEED TO CREATE HERE?? Fine. I did it. A new whorish Skype account too. As it started loading, "Would you like to download the new version of Skype?" popped up. Well, yes. I suppose, I thought, Dad's face has been a bit choppy in our last few calls and I've barely made out the details on mom's spring geraniums. I allowed the program to make changes to my computer, and waited as, miles away, a man was smothering his feet in olive oil.
As the update finished, so did my streak of confidence and the belief that I may have an alter ego capable of seeing what I was about to be seeing. I wasn't a Twitter Dominatrix. I was Alisa, and I wasn't okay with watching someone wedge carrots between their toes. Honestly, that's all I hoped it would be, but who knows. (Conversely, maybe it would've never been that at all, and I truly am a sexual deviant and just don't know it.) Anyway, the point is I panicked, blocked him, and logged into my own 'genuine' Twitter account. Oh look, Dave Lackie is doing another Guerlain giveaway and my friend is still working on her PhD. There I am. That's my life. No feet here!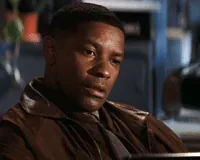 I then decided I was a wuss, and thought of all the things I had started and never finished. Endless to-do lists, goals, sewing projects, photo albums...Just once in your life, would you carry something through to the end? I took out a note pad and attacked this from an anthropological perspective, researching websites, chat rooms, Tumblr accounts, fetish newsgroups, and by asking dominatrices on Twitter how they began their work. I received a total of zero replies. I briefly considered becoming a submissive and paying them for their time, but snapped out of it soon enough. I found a few Youtube instructionals, including one with a middle-aged woman, a cigarette, and a diaper. "The more I dominated, the more I began hating men," another woman confessed. Well, damn. I had a moment's out of body experience where I realized I was alone on a Friday night watching this. Still, I persisted.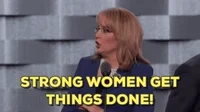 I fluffed up my Tweets with more engaging statements the likes of "Give me money or you will be sorry" which admittedly had much more of a Guy in a Hockey Mask with Chainsaw vibe than Sexy Kitten In Charge, but even those Tweets received more likes than the ones I felt were kind and respectful. I also posted more photos, all of which were dominatrix supplies readily available on AliExpress. Did I remove the AliExpress logo? No. Did they receive tons of likes? Sure did and, consequently, I began receiving more messages. Some were requests for things like having milk poured on them, making them wearing their wives' bras (!!!) and "would you give me the finger while I finish?" (personal fav - would actually love to try sometime), all of which I blocked, realizing that the task of a dominatrix was far greater than what I was prepared to do. Others were conversations that would turn into truly lovely, inspirational experiences (If you're reading this, Big_Gusher_Papi, don't let your Aunt Teresita discourage you from joining the Navy!). One man asked me to only answer "Yes" or "No", as he wanted to reverse our roles. He then said he would take control of my phone and asked me to give him my personal number. I answered "No" (EXCUSE ME FOR FOLLOWING ORDERS SMDH) and was consequently called a horrible (bad word) which, frankly, was unfair.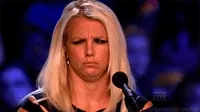 Right around that time, on the bus home from work, wearing one of my favourite power suits, I accidentally opened my 'alternate' Twitter account, immediately projecting someone's spread ass out and into the world of my fellow commuters. Throwing my phone into my purse, I had decided that I had had enough. The real question behind my exploratory journey was: how do you become a dominant woman? By the time I could answer it, I didn't want to be one - not in this sense, anyway. No matter how hard I try to overcome my own nature for the sake of what I consider being brave, I just don't have the stomach to degrade another person, regardless of how much they might love it. Since then, I've closed down all of my accounts, and folded away the distant hope and dream of getting money for nothing. Can't say I didn't get anything out of this though - mom's geraniums have truly come in nicely, after all.