Here in Dublin, it's Dry January. That means people don't drink for an entire month, which I don't think actually happens because I don't think anyone here has a meal without a keg of Guinness to accompany it. Because I'm still unsure when I'll return to Canada, though it could be sooner than later, I thought I would give you a quick update with what's going on, and hopefully write enough of these updates to properly catalogue my memories for the future, when I'm back and missing the green isle.
A rose! In January!
I worked as an accounting assistant for six months, but quit about a month ago, accidentally leaving behind a legacy of an Excel document containing the word "fajitas" written 11 times and a .jpeg image of a flying cockroach. I now spend my days streaming
Lock-up: Women Behind Bars
on Netflix, running, over-cooking rice, and basically occupying the title of Thirty Year Old Woman Trying Not To Freak Out Over Being Unemployed In A Foreign Country. Or, TYOWTNTFOOBUIAFC, for short.
Bettie gave her hubby some cornbread then she shot him with a shotgun!
When the majority of available jobs involve sandwich artistry, it can be hard to keep your chin up over 'real' job prospects, and on top of that, yesterday I had a placement agent call me simply to rip me a new one over the fact that my CV was organised by relevance and not by date. I never expected something as external to my sense of self as 'Current Job Situation' bleed into the way I feel in terms of my self-worth, and while the feeling hurts like hell, I have to say I am grateful for this experience. Not gonna lie, I ugly-sobbed after that call (Jeff wasn't home luckily), because in addition to yelling at me the agent also made sure to accentuate how unqualified I was for anything in Ireland, but then I got up, washed my face, walked to a coffee shop, and the barista gave me EIGHT coffee stamps "to get you started off" on my loyalty card. And guess what..I teared up, again, because in those moments, even the smallest act feels like a mountain of love. I'm grateful because this experience has led me to feel defeat (rather than the complacency I've been feeling in the comfort of my past jobs) and an unbelievable amount of thankfulness to that barista and also to the butcher who said I could just pay him some other day for my eggs because he didn't want me to worry about using a debit card. Yeah, that happened too. And then an old man smiled at me, and then I felt like I could survive another day, anyway.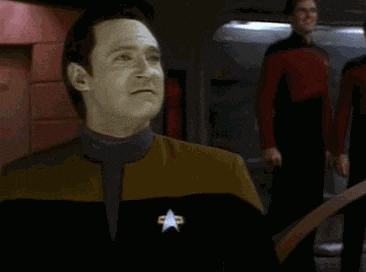 So, I apply for jobs, I run, I overcook rice, and then I do everything I can to take my mind off what I cannot control, and in the days when I want to run back to Ottawa to financial stability, I think of everything I couldn't have learned without these little experiences.
I've also been trying to get Jeff to eat less meat, so I've been spending a lot of time trying to make beans tasty. Pictured below are some of the things I've subjected the World's Biggest Carnivore to, and I won't pretend he doesn't still eat meat between meals, but what can ya do..
This is a black bean burger with sharp cheddar and Kozlik's mustard from Canada, topped with avo, lettuce and tomato, and a bit of mayo! It was ridiculously tall and impossible to eat without making a disastrous mess.
I have to say one of my top 3 favourite things about Dublin is how cheap food is. These things cost me a total of 8.50 Euro!
A salad made up of leafy greens (spinach, arugula, lettuce), cucumber, tomato, red onion, organic falafel, hummus, and Greek yogurt. I do not enjoy salad but this was good as salads get.
A Mexican salsa bowl over basmati and long-grain rice, topped with cilantro dressing, cilantro, and you guessed it, Greek yogurt
Veggie sausages and the rest is pretty identifiable, I think! One of my favourite post-run brunches..
Kale chips, because these never, ever go out of style. I sprinkled them with nutritional yeast and a bit of salt and olive oil. They turned out lovely, as always..
Aside from this stuff, I've been on the hunt for a really good, sturdy umbrella, a drop-in ceramics workshop, and an all-natural deodorant that doesn't leave you looking like the perpetrator in the last scene of a Catfish episode. A girl can dream, and in the meantime, have a great January!
Sunset over Dublin, a view from my old office